It's not exactly common practice to define a brand by what it isn't. But when what it isn't is one of the world's biggest problems – plastics – that's OK.
Notpla is a packaging startup whose edible, biodegradable material is made entirely from plants and seaweed. We joined its design engineers and backers to create a name and brand that would leave people in no doubt about its potential value to the world. Winner of Cannes Lions Grand Prix and Prince William's Earthshot prize, recognised as a ground-breaking solution to repair and regenerate the planet.
Expertise
Brand Strategy

Naming

Brand Identity

Packaging Design
Notpla was created to be a simple, bold definition of who they are: not plastic, but a completely new thing. Notpla is more than just a brand but also the name of its revolutionary material.
It can be used directly to replace plastic cups at sporting events, festivals and private parties, as well as sachets for condiments, and can be made into thin films or a coating for cardboard to create a wide range of products.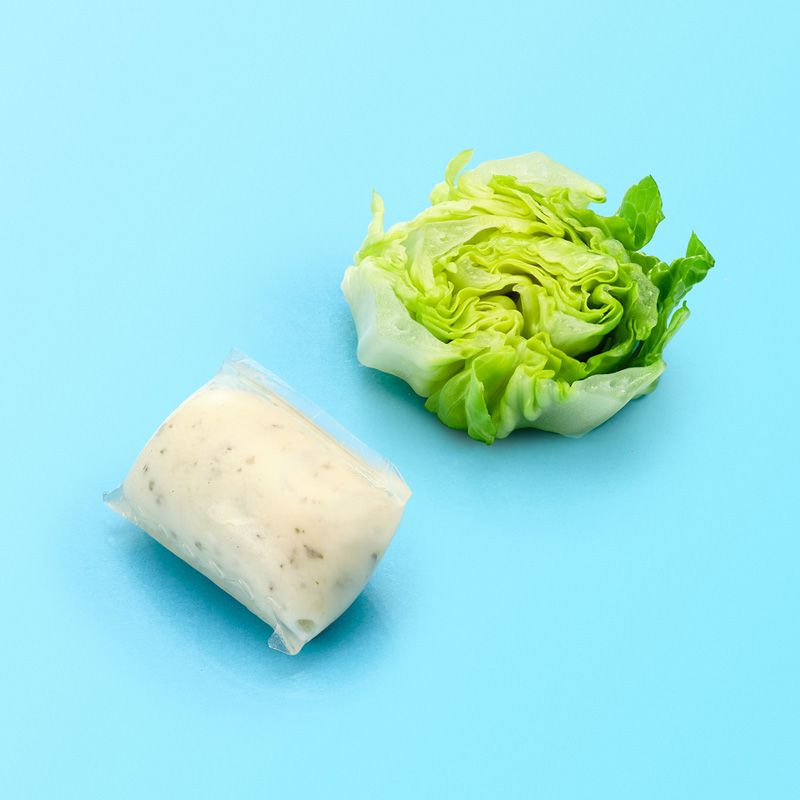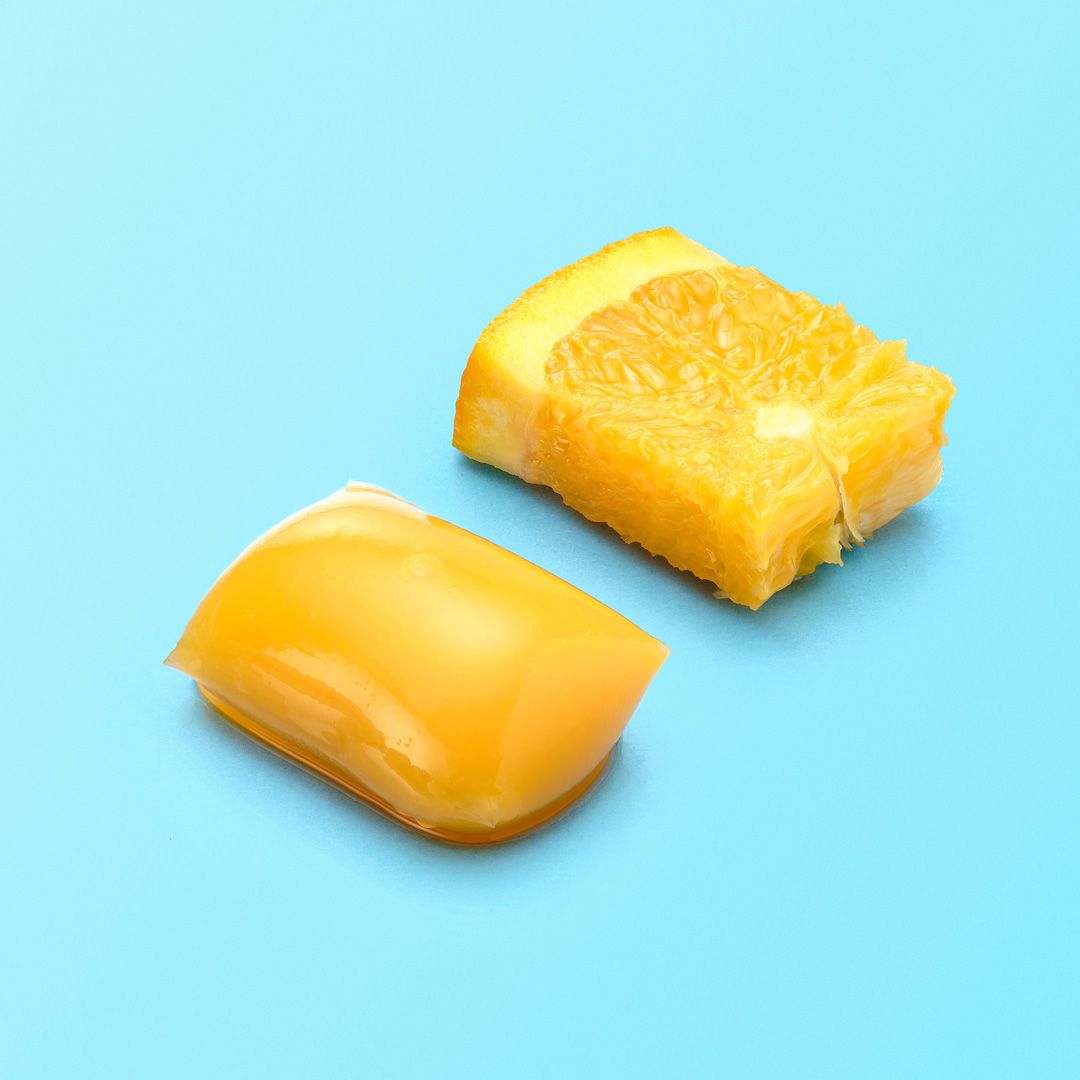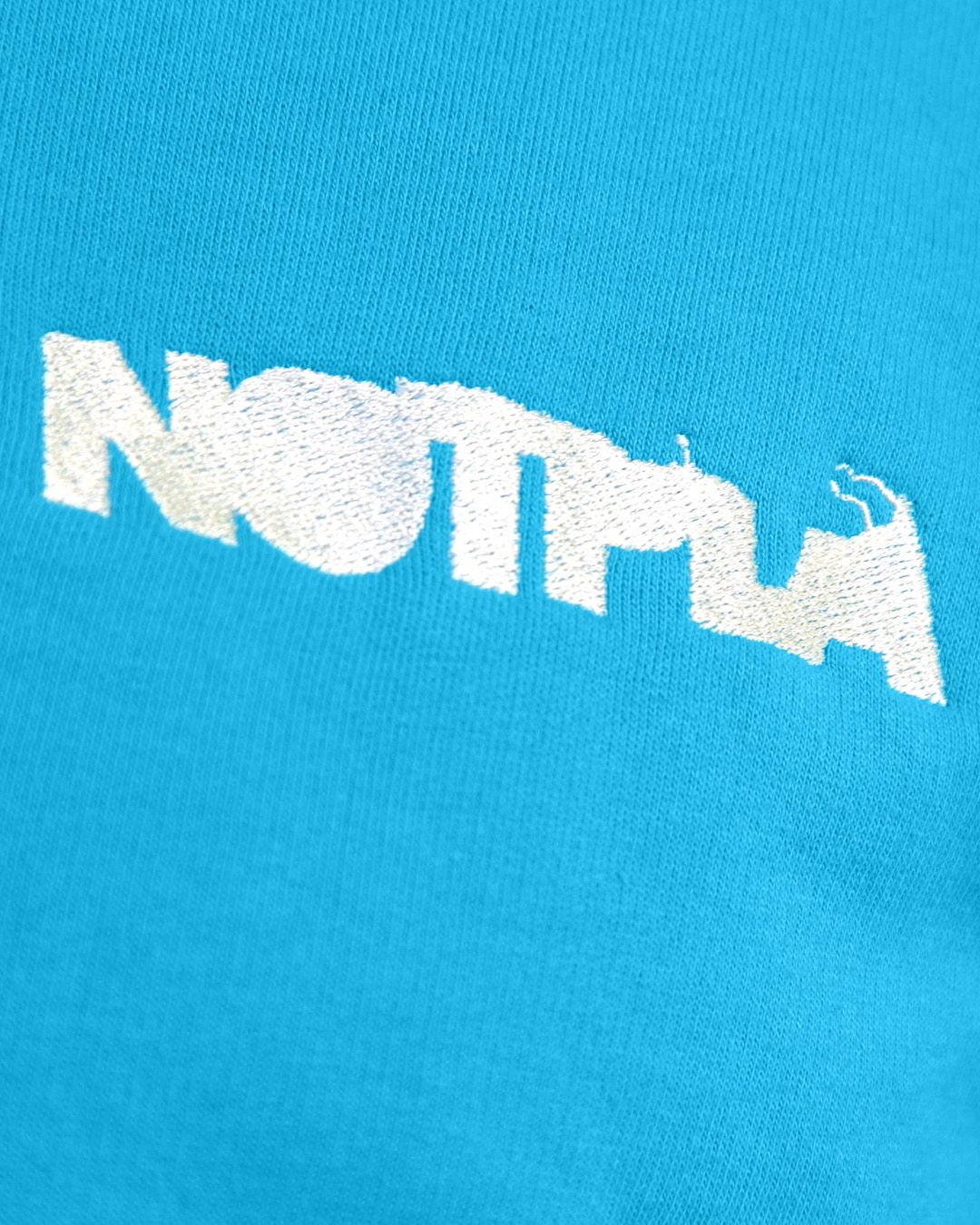 The brand's core mission: to make plastic disappear. So the animated logo reflects a vessel that can be filled with water and when it is emptied, the exterior disappears, just like its packaging.
Notpla was trialled in 2019 at the London Marathon with Lucozade and London Cocktail Week and since formed a partnership with Just Eat and Unilever to provide more sustainable food packaging, whilst creating a new and exciting experience for customers.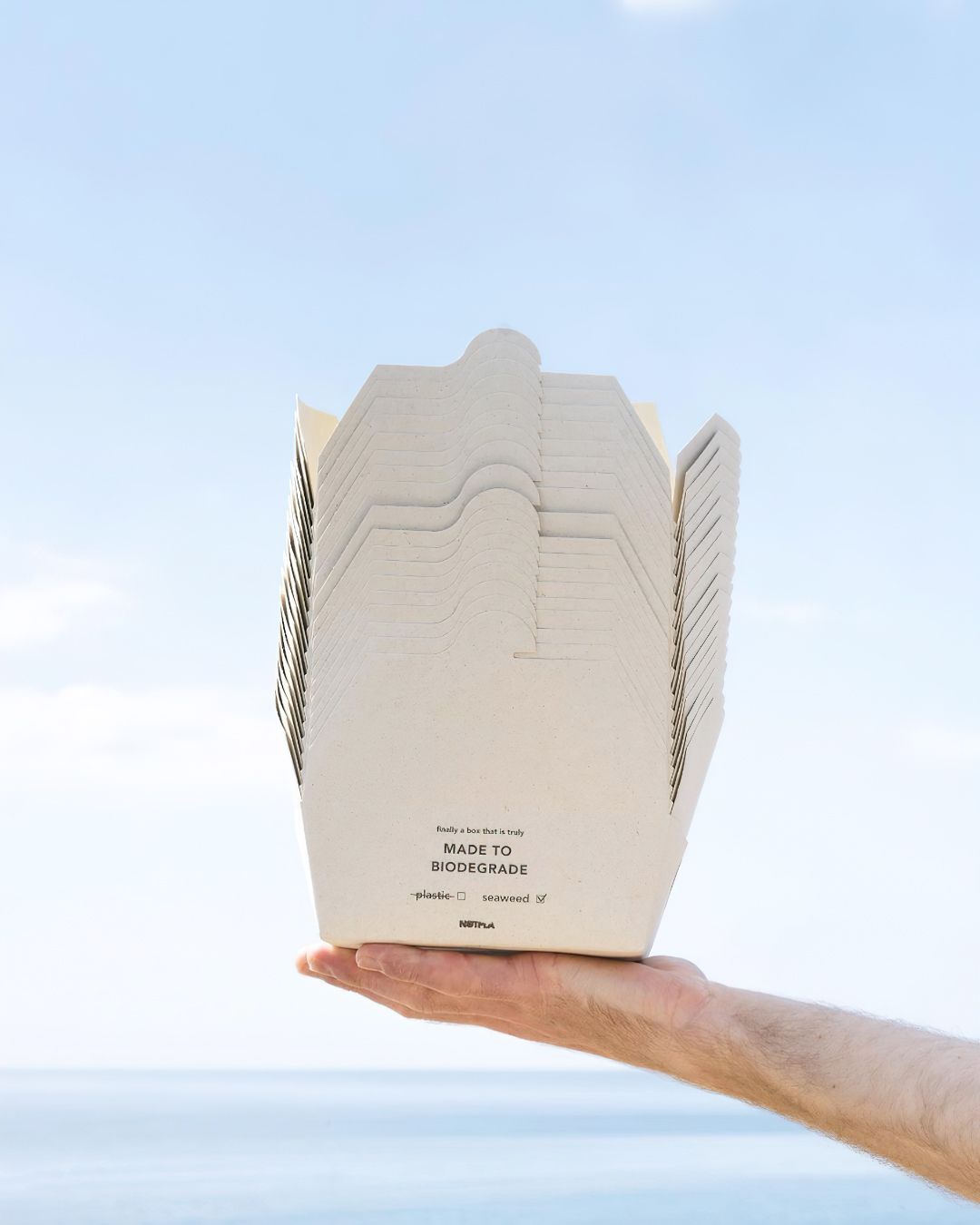 Notpla products bring a new dimension to how we think about packaging. From sachets, pipettes and pearls to cardboard coating, film and paper that ensures a circular way of using the entire seaweed plant, Notpla's far-reaching range of products push the boundaries of packaging innovation. A portfolio of truly biodegradable solutions that revolutionise the way consumer products are packaged, using one of the world's most abundant sources of biomass.
To date, 1.3 million Notpla coating takeaway boxes have saved 3.4 tonnes of plastic – that's equivalent to 562,250 plastic bottles.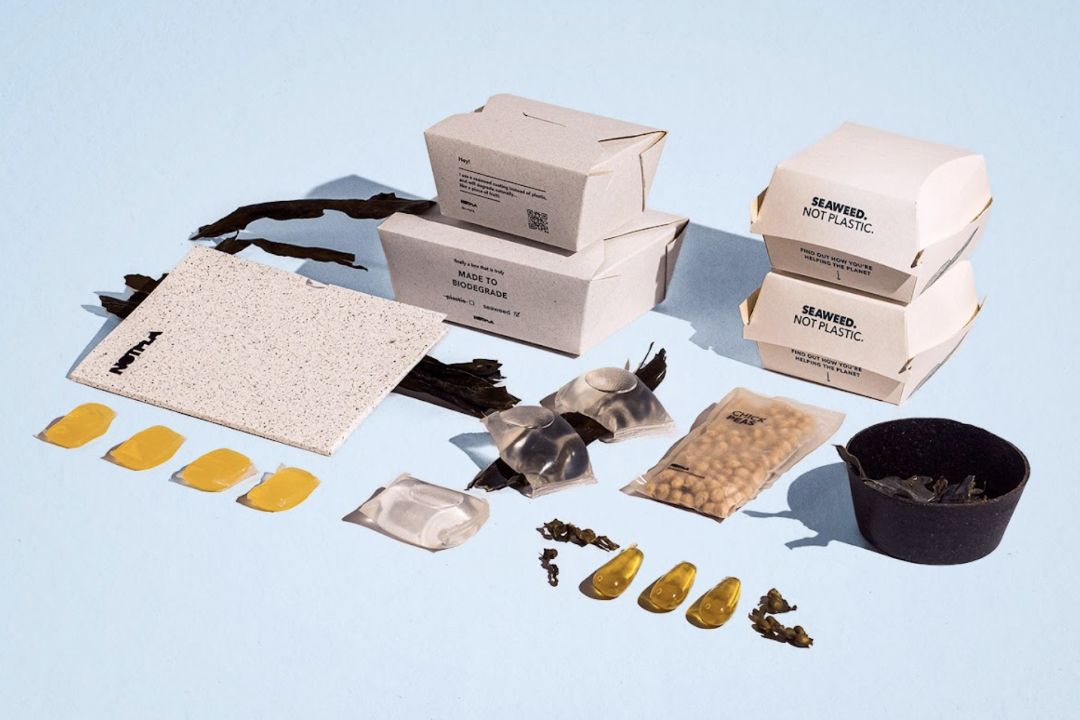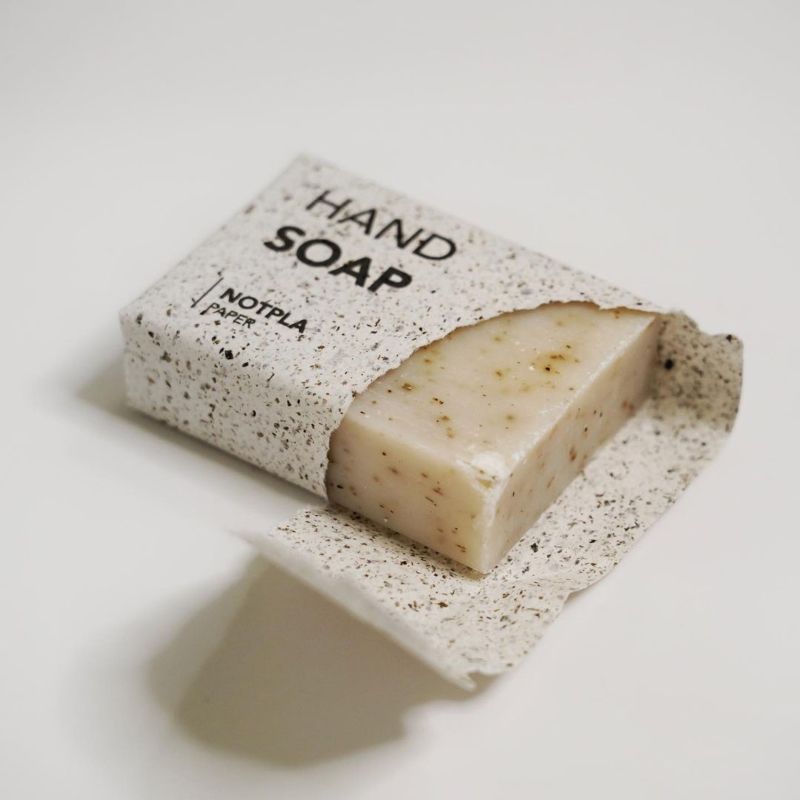 In 2022, Notpla won the Earthshot Prize, the world's most prestigious environmental prize, founded by HRH Prince William and The Royal Foundation. Inspired by JFK's Moonshot, which united millions of people around the goal of reaching the moon, The Earthshot Prize aims to catalyse an Earthshot challenge to urgently encourage and scale innovative solutions that can help put the world firmly on a trajectory towards a stable climate, where communities, oceans and biodiversity thrive.
Recognised at a ceremony in Boston, the award positions Notpla as a ground-breaking solution to repair and regenerate the planet, with a $1.2million prize fund to further innovations.