Designing a new seasonal campaign to mark Sir Simon Rattle's eight visionary years with the LSO, one of the most celebrated cultural icons in the world. Capturing the emotional power of classical music in an expressionist art piece.
To pay tribute to Sir Simon's artistry we drew a poignant parallel between the different worlds of classical music and visual art. Both have a rich history, collectively built from the work of creative geniuses, and both have an integral place at the heart of culture. Combining the two, we created a new collection of digital art entitled: 'The Master Conductor', a digital masterpiece made from music.
Sector
Public Sector & Non-Profit
Expertise
Brand Strategy

Brand Identity

Brand Experience

Communications
To pay tribute to the grand finale of his time as Music Director, the 2022/2023 seasonal campaign needed to mark Sir Simon's eight visionary years with the orchestra that transformed the LSO into one of the most celebrated cultural icons in the world.
Our vision was to represent the full range of his performance record from the last eight years with a masterpiece made from his music.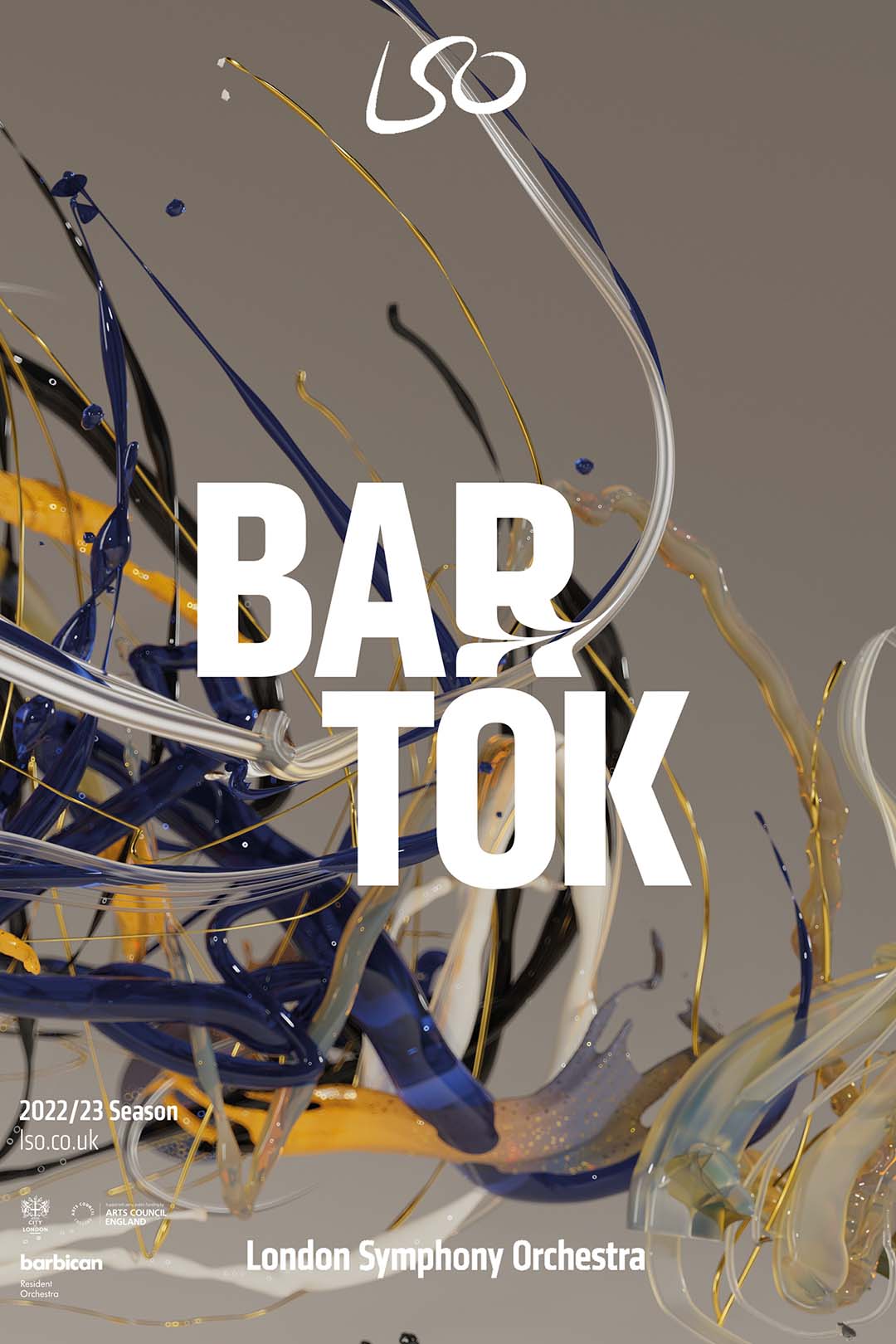 Working with digital artist, Ari Weinkle, we transformed Sir Simon's gestures while conducting Bartók's 'The Miraculous Mandarin' into an expressive art-piece: painterly in texture, just like expressionist art, and sculptural in physicality. Following his dramatic hand movements, the piece builds an image of music using the conductor's baton as a paintbrush, reminiscent of Jackson Pollock's movement, that gathers intensity until the piece's crescendo. When the music reaches its climax, the sculpture that has been created liquifies and falls to the floor, symbolic of the ending of an era. A finale fitting to this iconic figure in the global culture.