11 Wins at Brand Impact Awards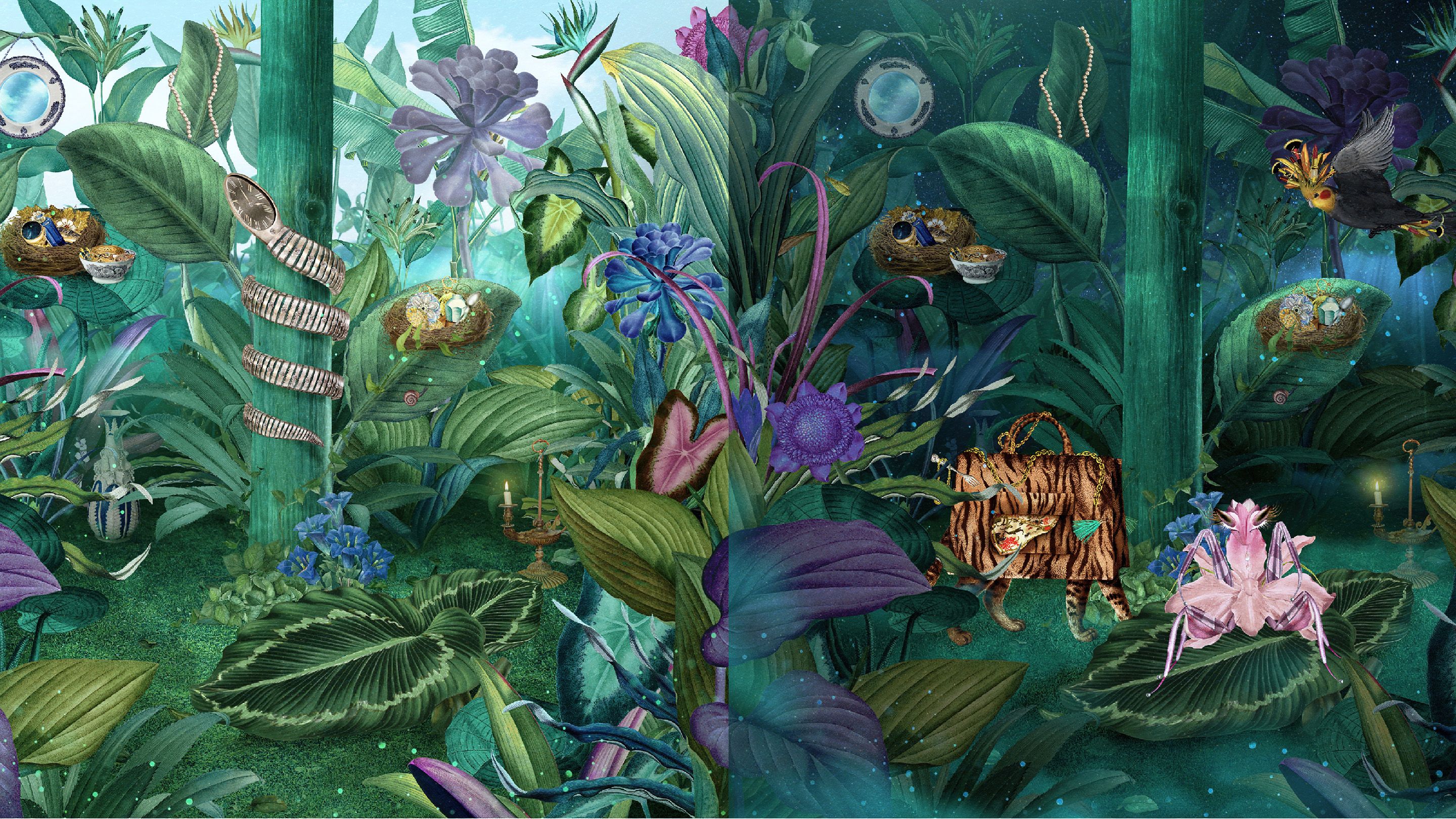 Congratulations to China Duty Free, Shelter, London Symphony Orchestra, Evri, Happy Mess, SRF Sport, Intel and our teams, winners at this year's Brand Impact Awards.
China Duty Free was one of four Gold Award winners, awarded in the Illustration category for Surreal Island, a digital visual experience of immersive animations for its new flagship destination, inspired by surrealist art. We were also recognised in the final Shortlist for the prestigious Best of Show Award by a panel-wide vote.
We also took home three Silver Awards for our work with housing charity Shelter, Happy Mess, an artbook for artistic expression created in partnership with Fedrigoni, and the London Symphony Orchestra for its 2022/23 seasonal campaign, The Master Conductor.
Intel, Shelter, LSO, Evri, SRF Sport, Happy Mess our teams were each awarded Bronze across Not-for-Profit, Illustration, Motion, Sports & Leisure, Typography and Technology & Telecoms categories.
Now in its ninth year, the Brand Impact Awards recognise the exceptional branding work from around the world, with a rich heritage of past winners that represent the best from the global design industry.
Congratulations to our clients, partners and teams for a fantastic achievement.
WINNERS
Best of Show
Shortlist - China Duty Free
Gold
Illustration - China Duty Free
Silver
Social Impact - Shelter
Silver
Publishing - Happy Mess
Silver
Culture - LSO The Master Conductor
Bronze
Not-For-Profit - Shelter
Bronze
Illustration - Happy Mess
Bronze
Motion - LSO The Master Conductor
Bronze
Sports & Leisure - SRF Sport
Bronze
Typography - Evri
Bronze
Technology & Telecoms - Intel: Portal
See the full list of winners here.