The LSO celebrates the power of creative connection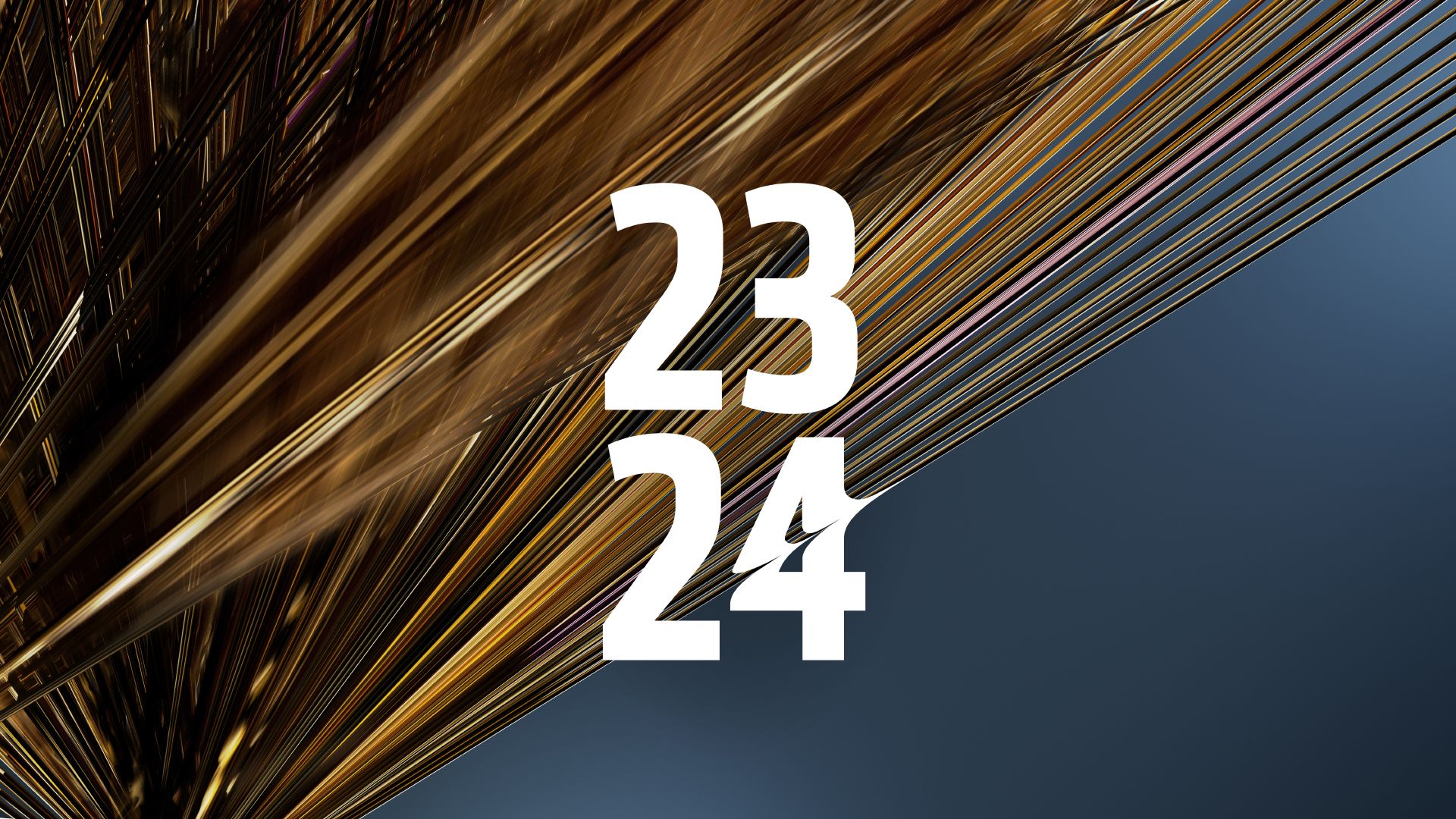 Design Bridge and Partners unveils the London Symphony Orchestra's (LSO) 2023/2024 season campaign, which shines a spotlight on the individual musicians within the LSO, and the intense connection they have with their conductors. Strung Together campaign marks the launch of a new LSO season at London's Barbican Centre and LSO St Luke's, with an ambitious series of concerts presented featuring the LSO's growing family of artists and conductors.
It is the sixth campaign our team has worked on with LSO since the launch of its new brand in 2017. All the previous campaigns have visualised the movement of the baton of the conductor, Sir Simon Rattle. Following Rattle's transition to the role of Conductor Emeritus, and as Sir Antonio Pappano becomes Chief Conductor Designate in September 2023 (taking up the role of Chief Conductor fully in 2024), this year's film celebrates the collective of LSO musicians, showcasing the connection between the Orchestra's musicians and conductors during a performance.
To reflect this pivotal moment in the Orchestra's history, moving focus towards the Orchestra itself, Design Bridge and Partners has created a dramatic, tension-filled campaign film that depicts how the connection between the conductor and orchestra shifts and develops through the course of the performance.
Working with XK Studio, Design Bridge and Partners has used motion capture of the conductor's movements during excerpts of Ravel's Daphnis et Chloé Suite No 2 to create an expressive art piece that visually transforms and connects the gestures of the conductor with those of the Orchestra. The concept of the visual expression finds inspiration in the fan-shaped layout of the Orchestra's seating on-stage at the Barbican, where the LSO is Resident Orchestra.
Using a computer-generated simulation of golden, metallic strings, each representing a musician in the Orchestra, the film opens with an aerial view of strings connecting the hands of the conductor to each musician. However, at the centre of the composition is a dramatic entanglement. As the conducting begins (following the motion of the conductor's gestures) the strings are pulled and twisted back and forth, reflecting the creative connection and communication between conductor and musicians. During the course of the film, we cut from a series of wide aerial shots to close up details and intermittently return to the wide shots, revealing that the strings are continually untangling. This builds to a powerful crescendo, when the final movement of the conductor sees the strings become completely untangled. To complete the story, the film closes on the LSO mark (a stylisation of the conductor's silhouette), which appears in the conductor's position.
A series of stills have also been selected to highlight powerful moments in the film, from the fan-shape to the moments of entanglement, to feature in the New Season's brochure and advertising. Posters are displayed at the Barbican and at key London tube & rail stations.
"As the LSO's family of conductors develops, we wanted this year's campaign to anticipate and reflect the upcoming season. This means telling other stories from within the season, including showcasing the skill and artistry of the musicians of the London Symphony Orchestra themselves. The resulting film truly captures the sense of creative collaboration that underpins the magic of the LSO's music-making. "

— Fiona Dinsdale, Head of Marketing, London Symphony Orchestra
"This year we are excited to focus on the powerful connection that exists between the entire Orchestra and the conductor., the remarkable chemistry that occurs during live performance. Continuing to use digital motion capture to create a powerful emotive expression, we have created a campaign that reflects how the special relationship between conductor and orchestra grows through the process of performing the music."

— Stuart Radford, Executive Creative Director
"It was a pleasure to be invited back by the team at Design Bridge and Partners to design and animate this year's campaign film. Having worked on the Roots and Origins concept for another LSO season a few years back, it was an exciting change to acknowledge the symbiosis between conductor and orchestra whilst exploring an entirely new way to interpret the motion of Sir Simon Rattle."

— Lukas Vojir, Creative Director & Co-Founder, XK studio