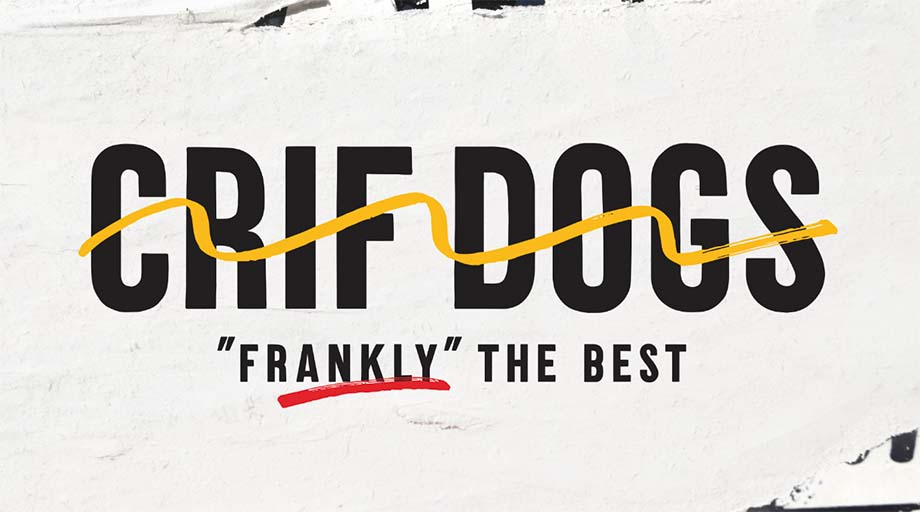 With 2023 just around the corner, we gathered expert opinions from our designers and strategists across the group to learn more about their favourite design trends of 2022. Scroll on to read their insight and some examples of the trends in action.
The Rise of Mascots 
2022 has seen the creation of new mascots (The Mean Tomato, George the Pickle from Bryon Burgers - to name a few) and familiar faces get an updated refresh - and it is not surprising to see why. Mascots can be brought to life through animation, pull on consumers' heartstrings, utilise nostalgic familiarity in a time of uncertainty, and make us laugh and smile.
"For companies, mascots have always been a proven selling point as they are unique, deliver a tone of voice visually and verbally, and are assets for long-term multi-channel storytelling. As we approach Christmas, we can see just how effective they are – I'm talking about that Lidl bear - although not available to buy, people are still going into the shop to ask for him!"

— Craig Riseborough, Designer, London
Craig continues to say: "We will continue to see this trend rise further as we move into a more tech-driven world, where these characters can be used more dynamically and creatively. And as we resume a 'normal' post-pandemic world, consumers will also desire a stronger emotional connection to which mascots can create a clear brand personality to buy into and strengthen brand recognition. Greene King's new beers are a fine example of using characters in design. Consumers might not just pick their favourite tipple based on product or taste but could also choose their favourite intriguing folklore character."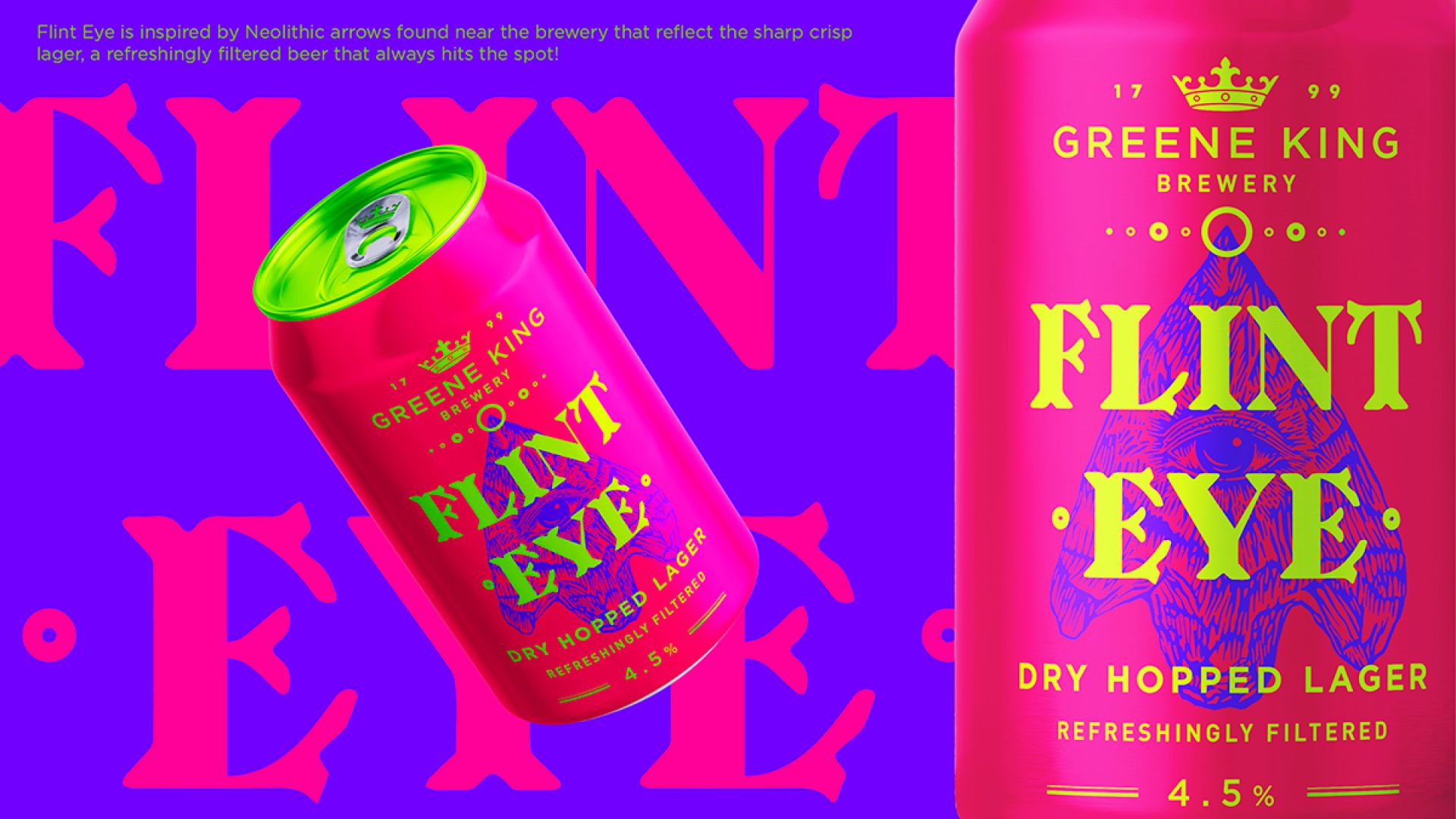 Craig isn't the only one to see this rising trend. In our Shanghai and Singapore studios, Melody Mo and David Zhou have also witnessed the increased use of mascots for brand localisation and to facilitate dissemination.
"Mascots have become a cultural symbol beyond logos that effectively build rapport with local consumers whilst differentiating themselves from competitors."

— Melody Mo and David Zhou, Singapore
Over the past decade, China has become more introspective, and consumers are looking for inspiration from their own culture. Pandas have always represented friendship and togetherness and we wanted to bring this friendly and playful side to the forefront to help Oreo strengthen its connection to local consumers by adapting the brand to its audience.
The panda mascot helps build a stronger bond to parents and their children - sharing joyful moments and acting as a facilitator of playful connections.
Transparency and authenticity
Consumers now have access to a wealth of information at the touch of a screen - this combined with the recent pandemic, where we lived with so much stress and uncertainty, has played a massive role in consumers becoming increasingly health-conscious and discerning.
In China, Renee Zhang, Strategy Director, notes that preferences for natural products and concepts are rising continuously. Customers want peace of mind. They want to feel assured that the products they use will positively impact their lives. And brands need to evolve to meet consumers' needs as well as stand out from their competitors.
"We are getting briefs from our clients looking for designs that deliver warmth or delight along with efficacy. This speaks volumes about the relationship that people want to have with the brands and products that they use. Consumers are now more engaged with brand storytelling and are knowledgeable about ingredients and innovations."

— Yi Jing Zhou, Junior Strategist, Singapore
Transparency and authenticity are qualities highly valued by consumers. And this year, we've seen brands use their packaging to emphasise the ingredients and shift towards natural, minimalistic, neutral colours and designs to highlight the information that matters.
Modern Heritage: relevant to time vs trapped in time
This year, we have seen more and more established brands looking into their archives and bringing back their old assets.
"They're reinterpreting them, polishing them up and (re)using them in today's context. And by doing so, they acknowledge the brand's legacy instead of doing something just because it looks pretty."

— Mateja Drenik, Designer, Amsterdam
But what is making it particularly powerful at this moment? Perhaps there is a bigger macro trend behind this with pandemic mindsets - people are looking for symbols of trust juxtaposed in an environment where craft is king. And in the ever-evolving digital era, brands need to uphold their heritage to include the depth and history that feels right for a modern and global brand without alienating their connection with loyal customers whilst meeting the demand for innovation to attract new consumers.
"Brands understand the power of their truth and stay true to who they are. That's their heritage. However, to connect with new consumers, their truth has to be brought to life in a way that connects with contemporary culture, brands need to be reframed to be modern."

— Alice Dall, Strategy Director, Singapore
Alice continues to say: "We have seen this happen through the reinterpretation of assets, changing the access points of the brand (Gucci in the Metaverse), and pursuing their audience's passion points (Singaporean accessories brand Charles & Keith have collaborated with Singapore Airlines to upcycle airplane seat covers into handbags as more sustainable solutions)."
Orang Tua, a family-run business in Indonesia, has reimagined its iconic brand to target the younger audience.
"A lot of the modernisation is through turning its iconic brand character - an old man in a traditional outfit into a "cooler" character illustrated through more modern street style. By getting into the realm of lifestyle, fashion, and music - the brand becomes more attractive to young people. It is the familiarity of the brand, the logo, the mascot, and the colours of the products that dial up the trust and affinity for this brand. It's cool because it's not pretending to be something else."

— Yi Jing, Junior Strategist, Singapore
And just recently, Orang Tua collaborated with Gen Z Indonesian makeup brand Mad for Makeup to launch an Amer (a popular red wine) inspired eyeshadow palette. Again, connecting with youth culture and their passions to drive relevance and modernise the brand.
The Anti-Design
In a world where everyone is trying to be different from their competitors, brands are looking to use the striking anti-design for memorability and to connect with the younger Gen Z audience, who find this artistic rebellion intriguing.
"It's challenging the fundamentals of design - essentially going rogue. Think images overlapping type, illegible typefaces, wonky and distorted photos, and unconventional layouts. It's a difficult trend to pull off well. Having a serious understanding of design foundations and principles is the only thing separating a successful piece of anti-design from a pile of sh*t. So, not so much breaking the rules as it is bending them."

— Jacklyn Munck, Senior Designer, New York
The new identity for Crif Dogs utilises the anti-design to change, surprise, and invent. To subvert the obvious by juxtaposing the unexpected. A brand that reflects New York City as it truly is — in a constant, playful state of flux.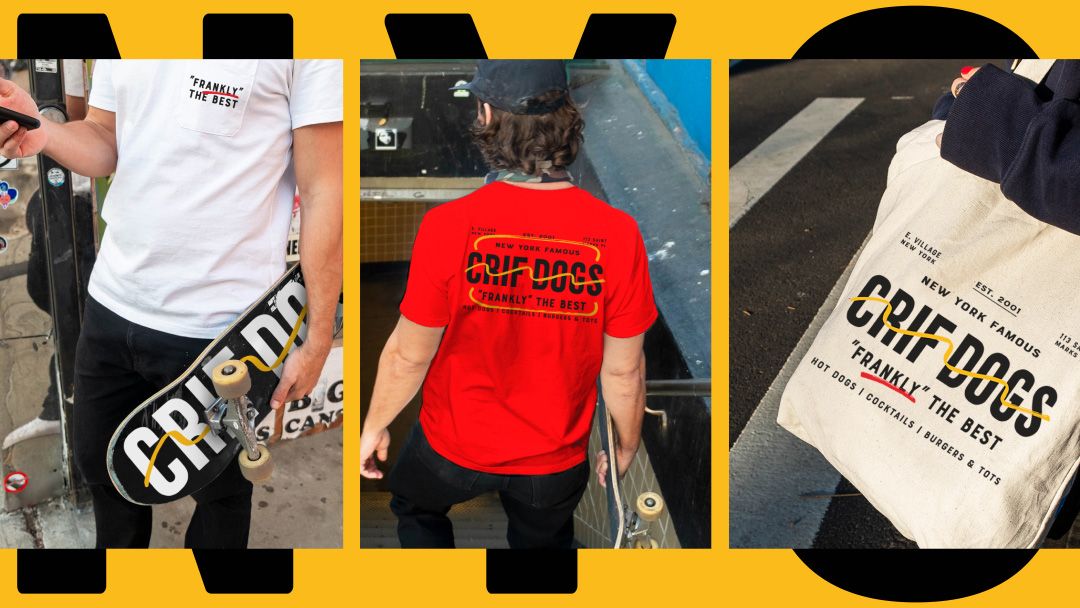 The ketchup and mustard doodles bring the brand to life and keep it constantly changing and relevant. And the doodle system also works tactically in the kitchen – orders can be circled on menus, names written on hot dog bags, etc. The result is a cohesive yet dynamic brand that feels classic but always with a wink.
We're looking forward to seeing how these will develop and advance over the next year, and what new 2023 trends will take the industry by storm.
What's been your favourite design trend of the year?
Thank you to our contributors: Alice Dall, Craig Riseborough, Cristina Tazza, David Zhou, Jacklyn Munck, Mateja Drenik, Melody Mo, Renee Zhang and Yi Jing Zhou.