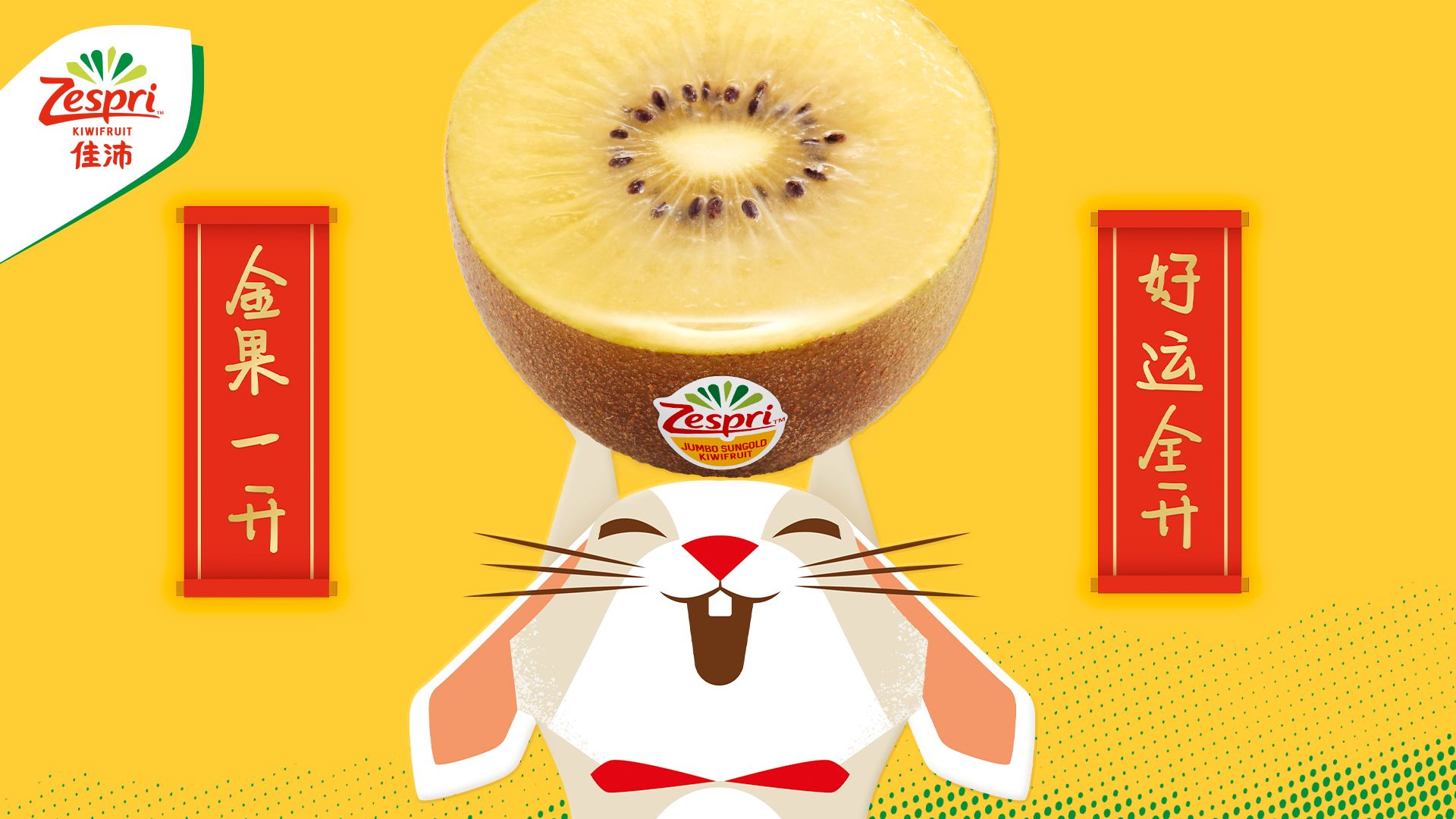 Lunar New Year (LNY), also known as Spring Festival, is a time for families to come together, feast on good food and exchange gifts and red pockets filled with money - a symbol of good luck and wishes. And across our studios, we have worked on some really exciting projects to celebrate the Year of the Rabbit.
Scroll on to see the work!
Over the past few years, trends in LNY gifting have shifted with the rise of Gen Z and their growing purchasing power. And one leading trend is the desire for more personalised and meaningful gifts. With that in mind, our Shanghai studio collaborated with Zespri China to create a limited gift set.
The packaging is divided into two parts, an outer tray and six small shareable boxes with hidden blessing messages inside, encouraging everyone to share with their loved ones and symbolising the invigoration that Zespri brings to everyone.
Festival cues have been continuously used and crafted in Zespri's look and feel. And the pose of the Zodiac Rabbit interacting with the Sungold kiwi fruit communicates good wishes and more importantly, a call to action as a gifting choice for consumers during the festive period.
We also collaborated with Lipton to launch a LNY gift pack series to celebrate the festival and developed the key visuals for both the pure and milk tea packaging designs. Each tea label is printed with a different message so the consumer can receive a specific blessing for 2023 in a playful way – and in line with thecurrent trend of Gen Z's wanting to experience LNY uniquely! We've helped Lipton turn the act of giving a gift into sending a blessing for the Lunar New Year to create happiness and quality connections with family and friends.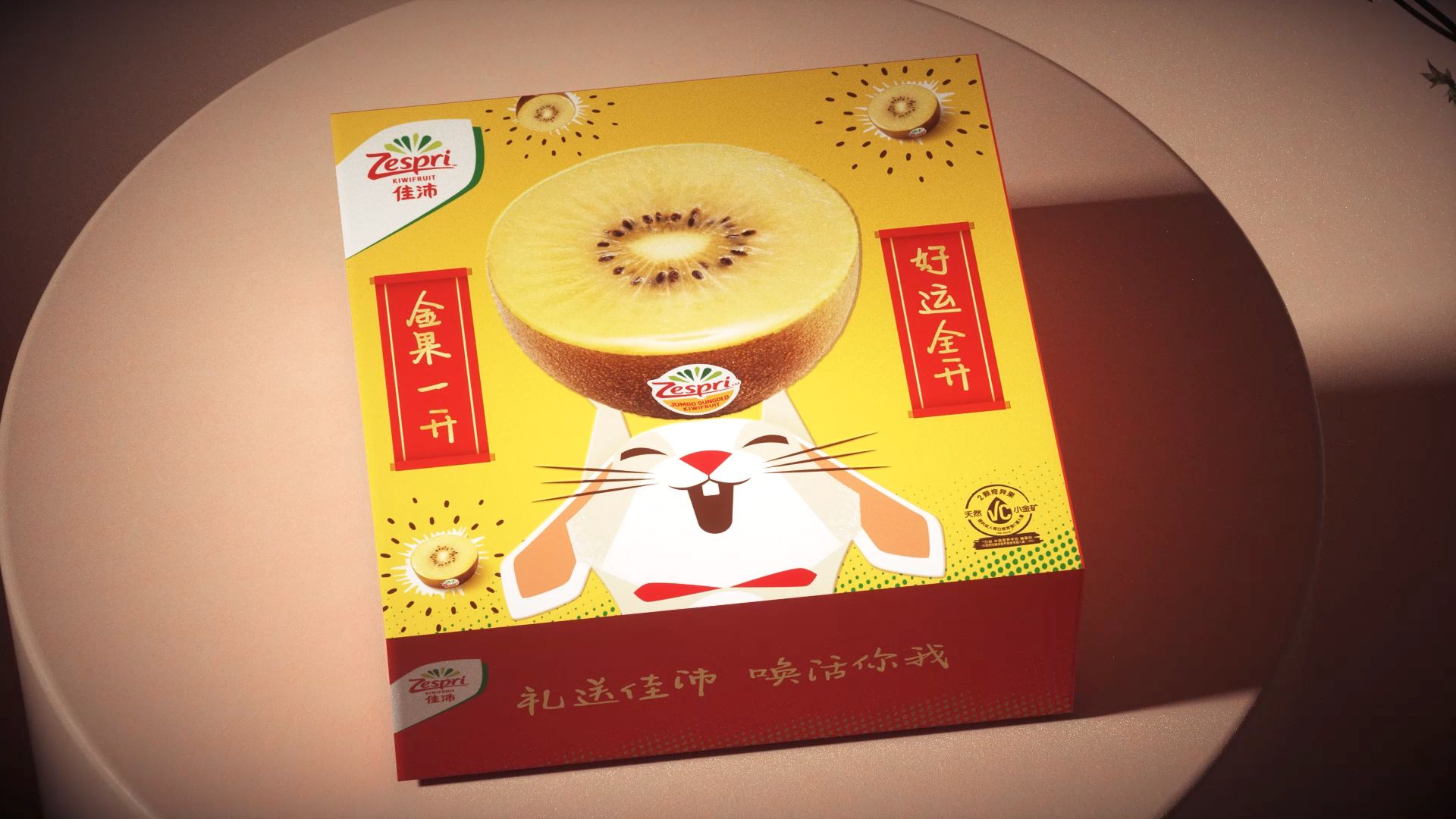 On the topic of teas, Fortnum & Mason has also launched a range of biscuits, champagne, and sparkling tea - the perfect gift for this special time of the year!
Our London team captured the gentle, elegant, alert, and swift characteristics of the rabbit. The packaging, which features a paper-cut style, depicts four key moments of the rabbit's story, including arriving at the race, falling asleep, climbing onto a log after falling in, and the final victory. Not only does it pay homage to the traditional vernacular of the Lunar New Year, but the design also incorporates Fortnum & Mason's iconic teacups, creating a blend of brand and occasion that marks a refreshing new chapter.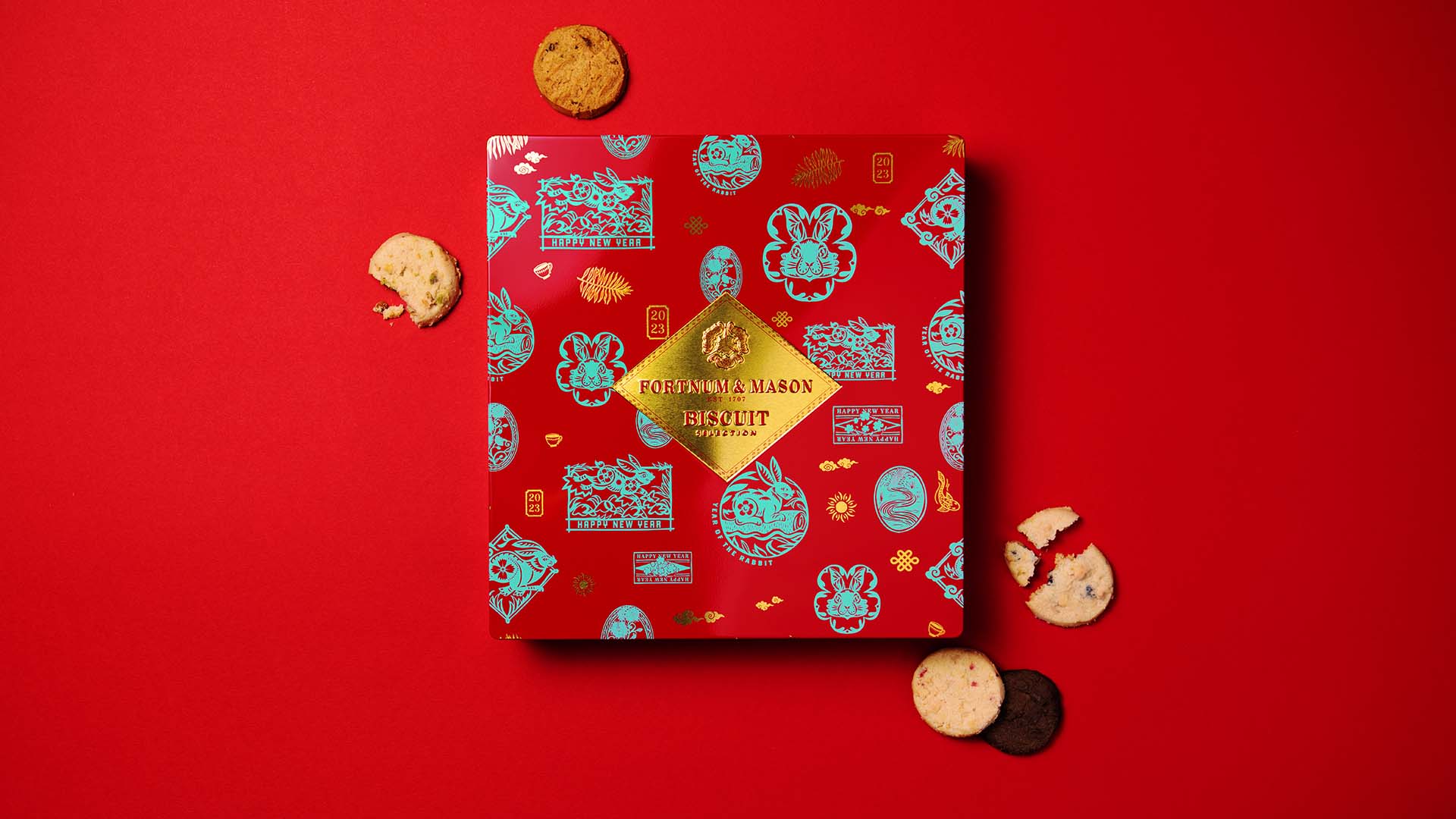 In Shanghai, we also collaborated with Sprite to create the first-ever stay-at-home digital film festival. Chinese consumers, now more than ever, are looking for experience-based gifts. And with the rise of technology, virtual gifting options have also become a popular choice.
We created a digital red pocket (hongbao) with a coupon for a free recommended film, giving family and friends the option to relax together during the holidays. We also created digital custom red pocket covers for Sprite to drive traffic to their WeChat feeds, ultimately increasing awareness, engagement, conversions, and loyalty.
Shanghai also worked with Wusu beer to construct an epic 福 (blessing) character truly embodying the scale and unyielding spirit of Wusu. Made of weighty industrial materials, welded, and sealed with a flaming passion, it makes a bold statement among the hustle and bustle of Lunar New Year celebrations.
We're wishing everyone a prosperous and joyful Lunar New Year filled with love, good luck, and lots of delicious food! Gong xi fa cai!