Minor Food's The Pizza Company launch new brand identity for Chick-a-Boom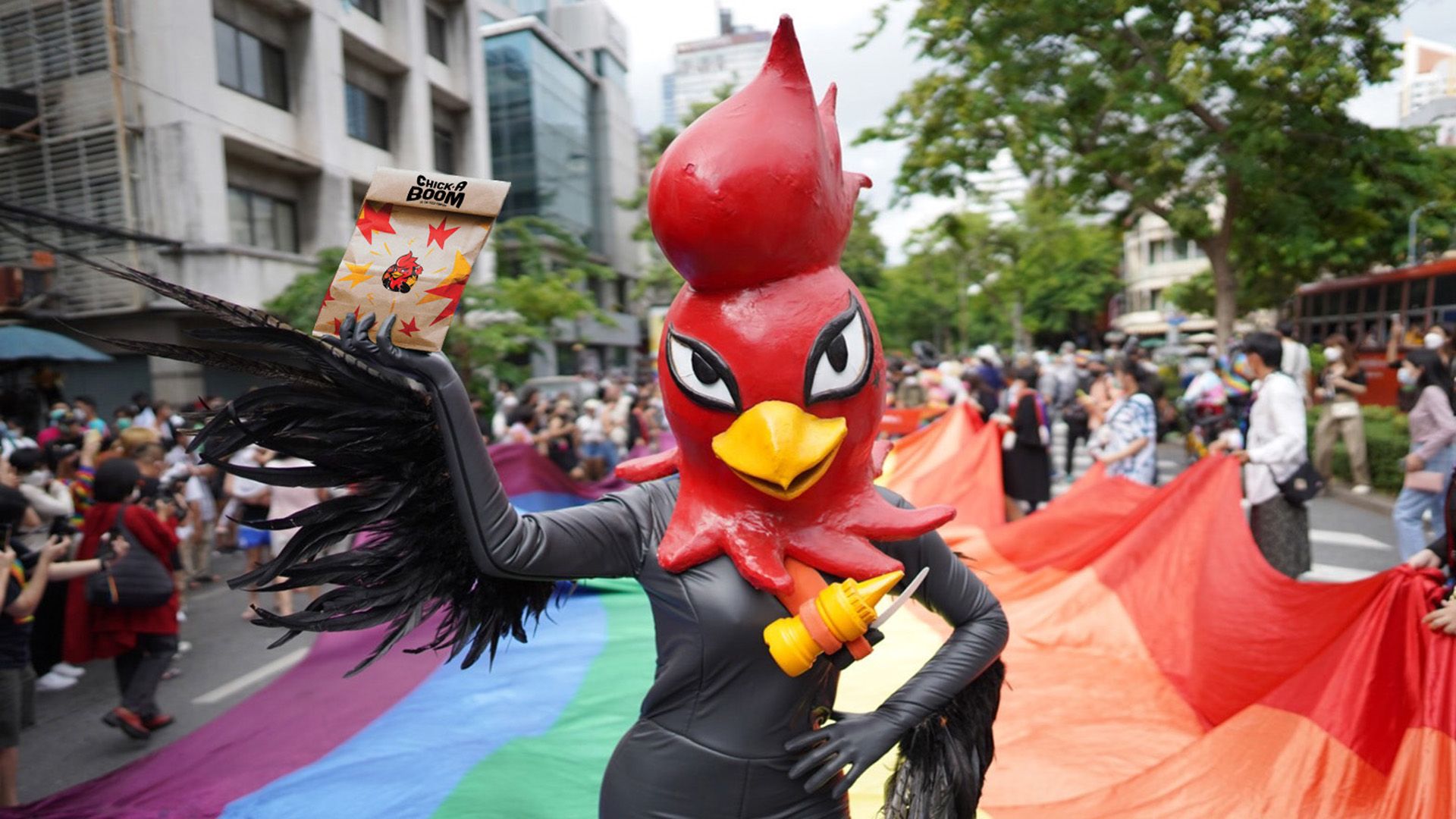 Design Bridge and Partners has partnered with Minor Food's The Pizza Company, Thailand's largest restaurant group, to develop a dynamic new identity for its Chick-A-Boom pop-up stores and home delivery offer. The new brand's symbol, a non-binary mascot, 'Chickira', is created to celebrate the inclusiveness and diversity of contemporary Thai youth culture and to express the story of a brand where everyone is welcome.
Chick-A-Boom, known for its flavourful sauce and crispy fried chicken, has launched 15 pop-up stores across the country in an experimental 'shop-in-shop' format with The Pizza Company of Minor Food, sharing the space in the nation-wide branches and complementing the pizza menu.
The launch of the supercharged Chick-A-Boom brand and unconventional mascot, 'Chickira', was a deliberate move to disrupt the saturated fast food category dominated by Western brands. The design of Thailand's first non-binary mascot, 'Chickira', celebrates the diversity integral to contemporary youth culture as they shake their way into the hearts and minds of the Thai nation.
Design Bridge and Partners led the concept and name creation, brand identity, mascot and in-store experience design.
"We tasked Superunion with developing a brand and mascot that are big, bold and utterly unforgettable and it's safe to say they delivered that in spades. The new brand identity along with 'Chickira' has worked perfectly in-store and equally translates seamlessly into the digital space as we look to expand our presence.

Thailand has a vibrant and vocal LGBTQ community, and a reputation for its awareness of gender, inclusivity, and equality. Chickira was created to 'ruffle feathers' in the fast food category and change the game among traditional fast food mascots, most of which are predictable, male and tired. Chickira captures a distinct personality of the Chick-A-Boom brand, aimed at inspiring and connecting with the next generation and encouraging them to be themselves, enjoy life and live with confidence, celebrating self-love and a free spirit."

— Kittichet Sathitnoppachai, AVP Marketing at Minor Food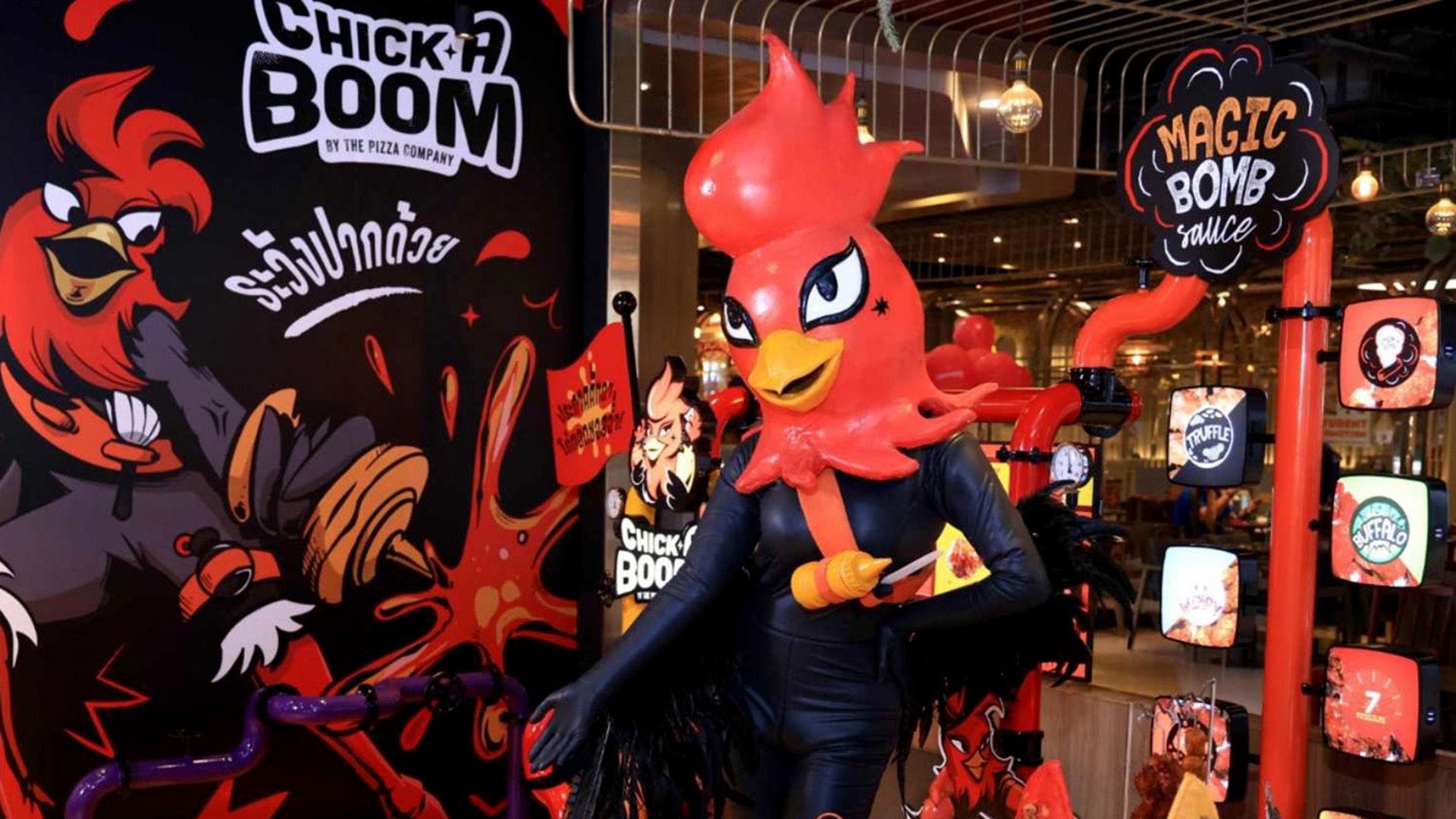 "The fast food landscape in Thailand has taken an enormous hit from the pandemic. Brands not only need to constantly present themselves online and provide seamless in-store experiences, they also have to actively reach out to customers in ways that are meaningful to their lives. Superunion's core purpose when building brands is to find ideas that create positive and impactful change, and we are proud to bring this energetic brand and larger-than-life 'Chickira' to Thailand - a symbol of openness, inclusion, fun and love."

— Korrakot Kulkraisri, Senior Brand Strategist, Thailand
Chickira was most recently seen at Bangkok Naruemit Pride joining the movement in support for the LGBTQ community.