Notpla wins Cannes' Grand Prix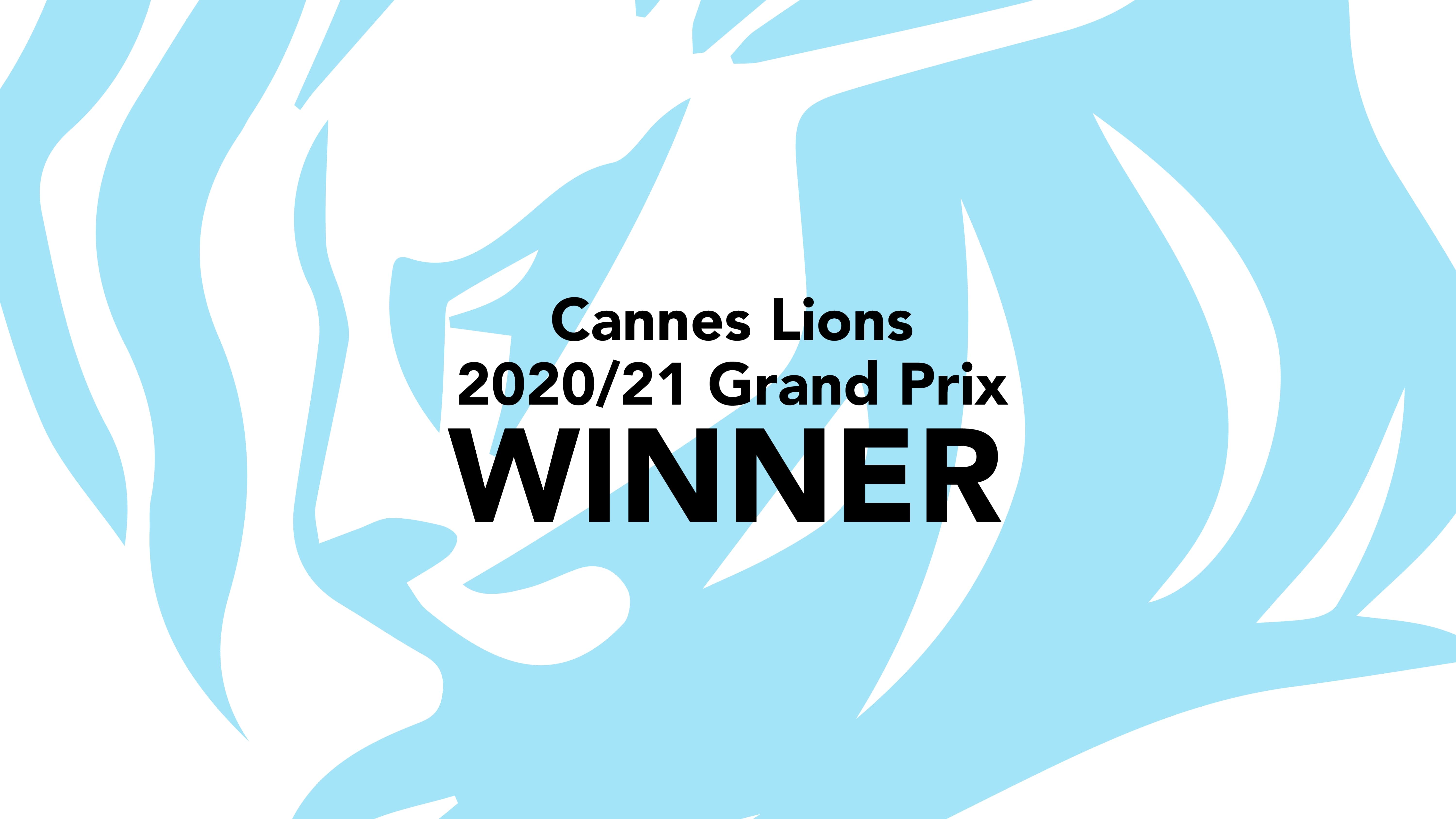 Design Bridge and Partners, and sustainable packaging brand, Notpla, have today been awarded the Grand Prix in Design at this year's Cannes Lions International Festival of Creativity. Design Bridge and Partners worked with the revolutionary, seaweed-based material business to create a name, brand strategy and identity that positions it as a leader of environmental sustainability and leaves people in no doubt about its potential value in the world.
Founded in 2014 by Pierre-Yves Paslier and Rodrigo Garcia Gonzalez – Notpla's mission is to make packaging as we know it disappear, naturally. It provides a sustainable alternative to single-use plastic packaging using seaweed-based material that naturally decomposes in weeks, compared to 700 years for plastic. Notpla can be used directly to replace plastic cups at sporting festivals, as sachets for condiments, and as a coating for cardboard, flexible film and paper to create a wide range of products for multiple industries including takeaway food boxes.
The award-winning project saw Design Bridge and Partners create the name, Notpla - an abbreviation of 'not plastic' - to signify fully natural packaging and to fully differentiate the business from the crowded bioplastics market. It was designed to be a simple, bold definition of who they are. Not plastic. But a completely new thing. The brand's identity is centred around its core mission: making packaging disappear. The animated and interactive logo reflects a vessel that can be filled with water, juices, cocktails or sauces, and when it is emptied, the exterior disappears, just like its packaging. The new identity was rolled out across Notpla's website and is reflected in its tone of voice: simple and clear, without being shy and overcomplicated.
"At Superunion we believe in the power of ideas to create positive and meaningful change in the world and Notpla could not be a better representation of this."
Mark Wood
Senior Creative Director, London
Notpla has produced 400,000 sachets so far and continues to go from strength to strength, bolstered by its new brand identity. It has partnered with international events including the London Marathon and London Cocktail Week and with leading brands including Just Eat and Unilever.
Mark Wood, Senior Creative Director, said: "At Design Bridge and Partners we believe in the power of ideas to create positive and meaningful change in the world and Notpla could not be a better representation of this. While it's not exactly common practice to define a brand by what it isn't, in the case of Notpla, what makes it different is what it isn't - and that's the beauty of it. At Design Bridge and Partners, we're so proud to be a part of Notpla's growth and to help them to be a positive force in the world."
"The world has a plastic problem, with eight million tonnes dumped in the oceans annually. We must change behaviour when it comes to single-use plastic and we created Notpla to do exactly that - make packaging as we know it disappear, naturally. Design Bridge and Partners has been a completely transformative creative partner, committing to our mission and helping us to make our bold ambitions a reality. Together, we have created a brand that puts us front and centre of the sustainable packaging conversation and leaves people in no doubt of our purpose."

– Pierre-Yves Paslier, Co-Founder of Notpla