London Symphony Orchestra
Dancing on the edge of a volcano. Creating a dramatic, explosive and tension-fuelled live action campaign for the iconic London Symphony Orchestra to celebrate the classical music of the first two decades of the 20th century.
Inspired by a literal reinterpretation of the season's theme, 'Dancing on the Edge of a Volcano', we partnered with Found Studio and dancer Ella Robson-Guilfoyle to create the LSO's first live-action campaign. Staying true to the LSO's original spirit, the dancer's choreography faithfully follows the movement of Sir Simon Rattle's baton as he conducts Stravinsky's Rite of Spring.
Sector
Public Sector & Non-Profit
Expertise
Brand Strategy

Brand Identity

Brand Experience

Communications
Ella danced with fabrics to create the base layer of the movement. To ensure faithfully followed Sir Simon's conducting movement to the 50 second clip of Stravinsky's Rite of Spring, she choreographed 19 individual 'bite-size' sequences. Using the RED Helium camera, each sequence was shot in isolation from above in 5K at 50 frames per second.
To reflect the power and explosive moments of the music, Ella choreographed and danced a series of expressive movements with sparklers, flares, smoke grenades and chalk dust. These were also shot from above on the RED Helium camera but this time at 100 frames per second.
A full-length dance piece was then created from the individual 19 sequences and then retimed to match Sir Simon's timings. This retimed sequence was then processed with a bespoke echo effect to create a motion trail that fades both in terms of opacity and saturation, creating a flame-like effect.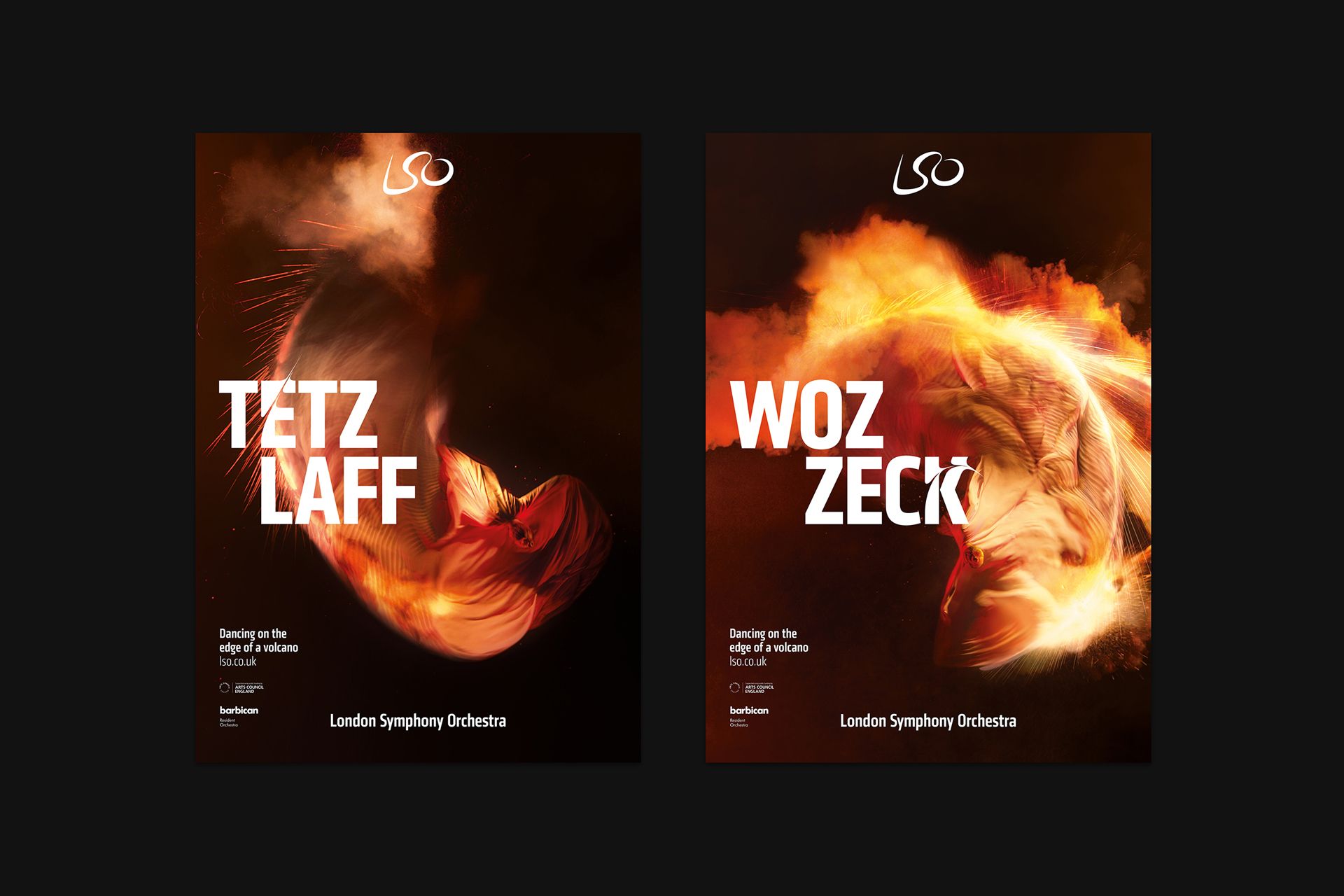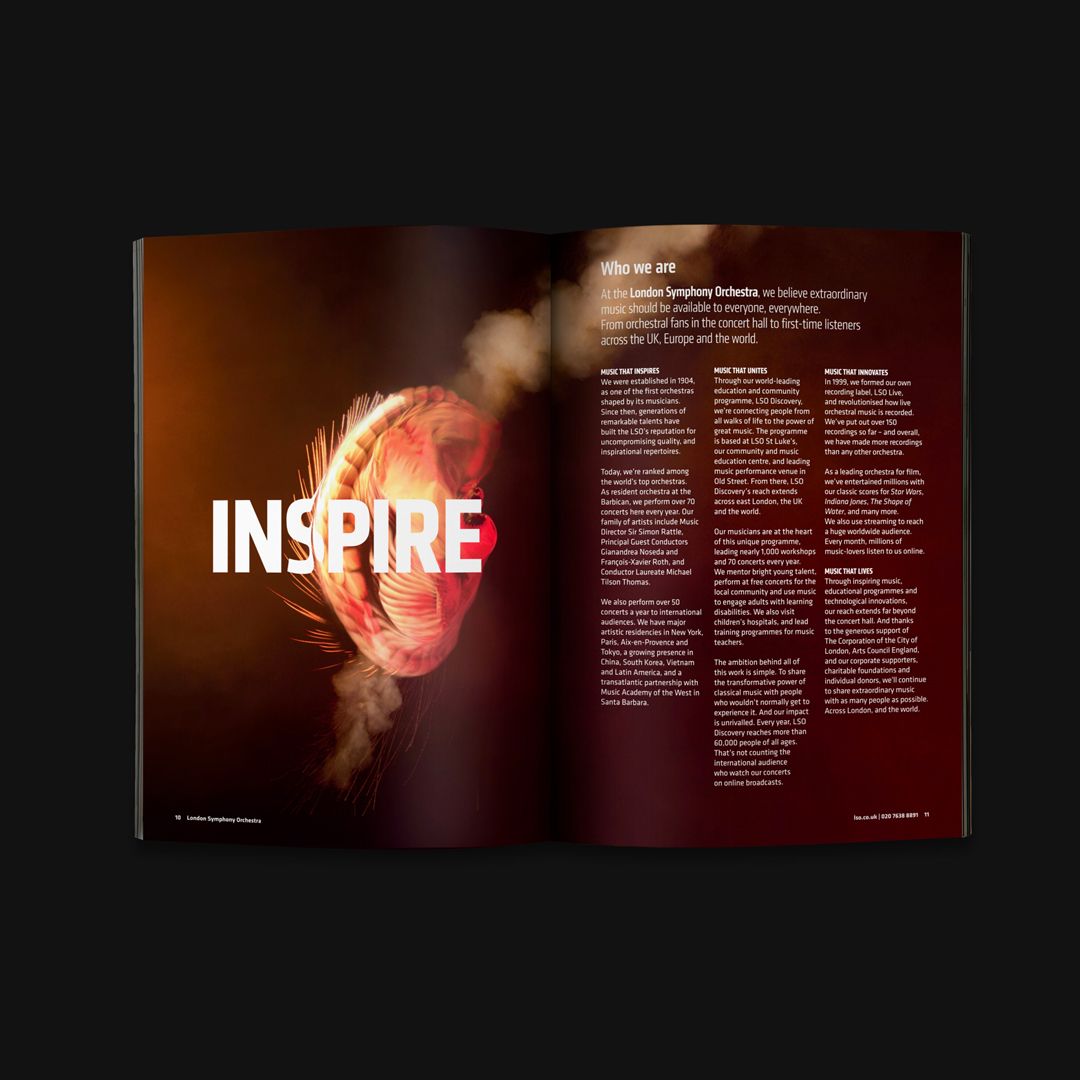 'Dancing on the Edge of a Volcano' is a phrase Alban Beg and others used to describe the febrile atmosphere in Germany in the 1930s. It's an extraordinary expression, one that inspired us to explore what was happening in the musical world in the first half of the 20th century. The era produced some of the darkest music possible. For example, Webern's Six Pieces, which we hear in the opening week, prefigure the future catastrophes: rich, but tiny and intense with the power of hydrochloric acid, they go to the heart of everything. That's exactly where we hope to take you this Season.
Sir Simon Rattle
Music Director, London Symphony Orchestra
It is an absolute honour to be a part of such an iconic brand campaign and to be able to use our skills in technical film-making and post-production to evolve the story into a whole new realm and aesthetic.
Mike Sharpe
Creative Director, Found Studio