Bringing break-through technology to the world
AN EYE CATCHING STUNT AND CAMPAIGN USING NATURE'S DUPLICATES TO LAUNCH A DIGITAL IDENTITY FRAUD SOLUTION
Expertise
Brand Strategy

Brand Experience
Driven by an ambition to bring cutting-edge innovation to the market, Refinitiv created a new product, Qual-ID, an identity verification tool that enables financial markets to fight digital identity fraud and financial crime.
To launch Qual-ID into the market, we created a break-through experience that brought Refinitiv extraordinary spirit of innovation to the world.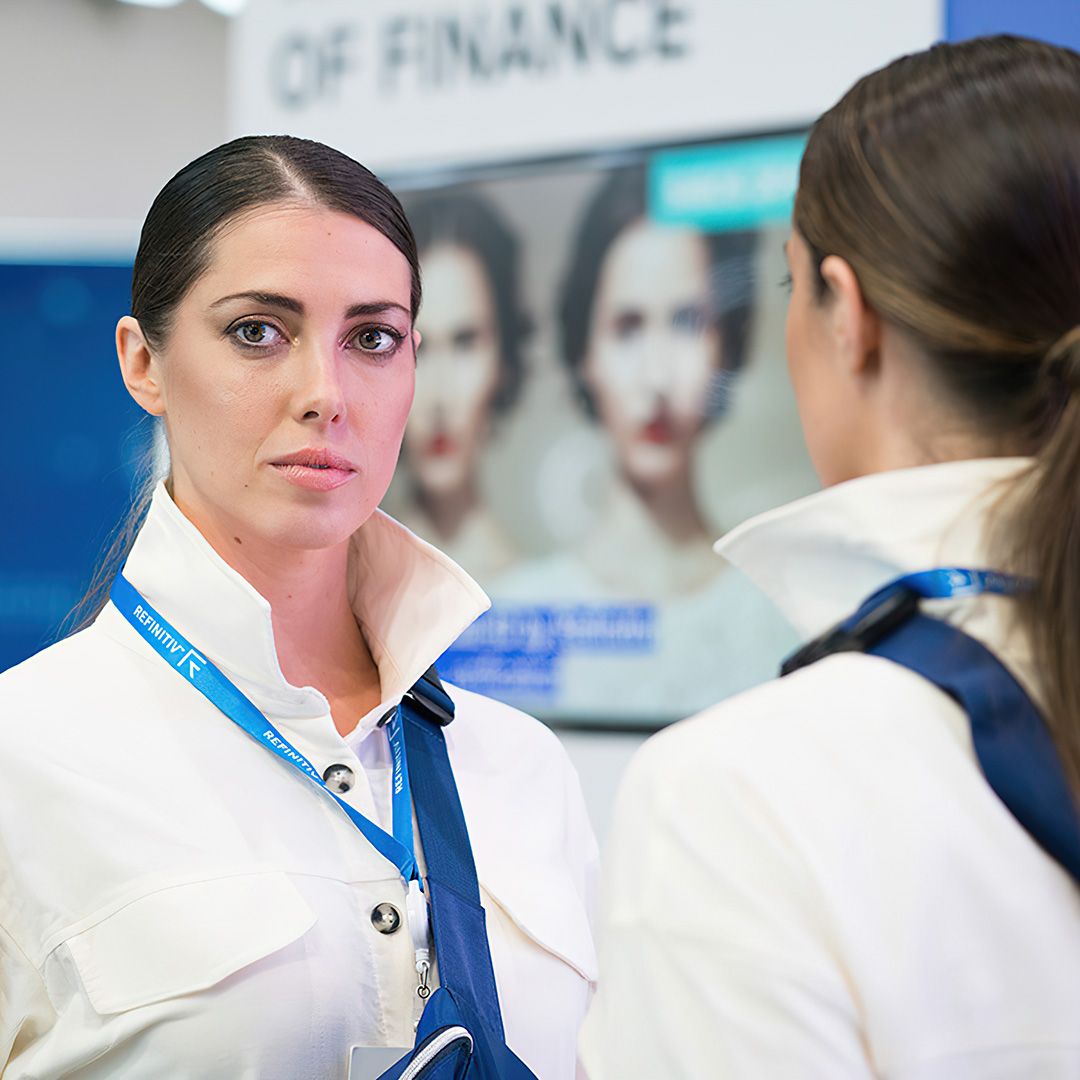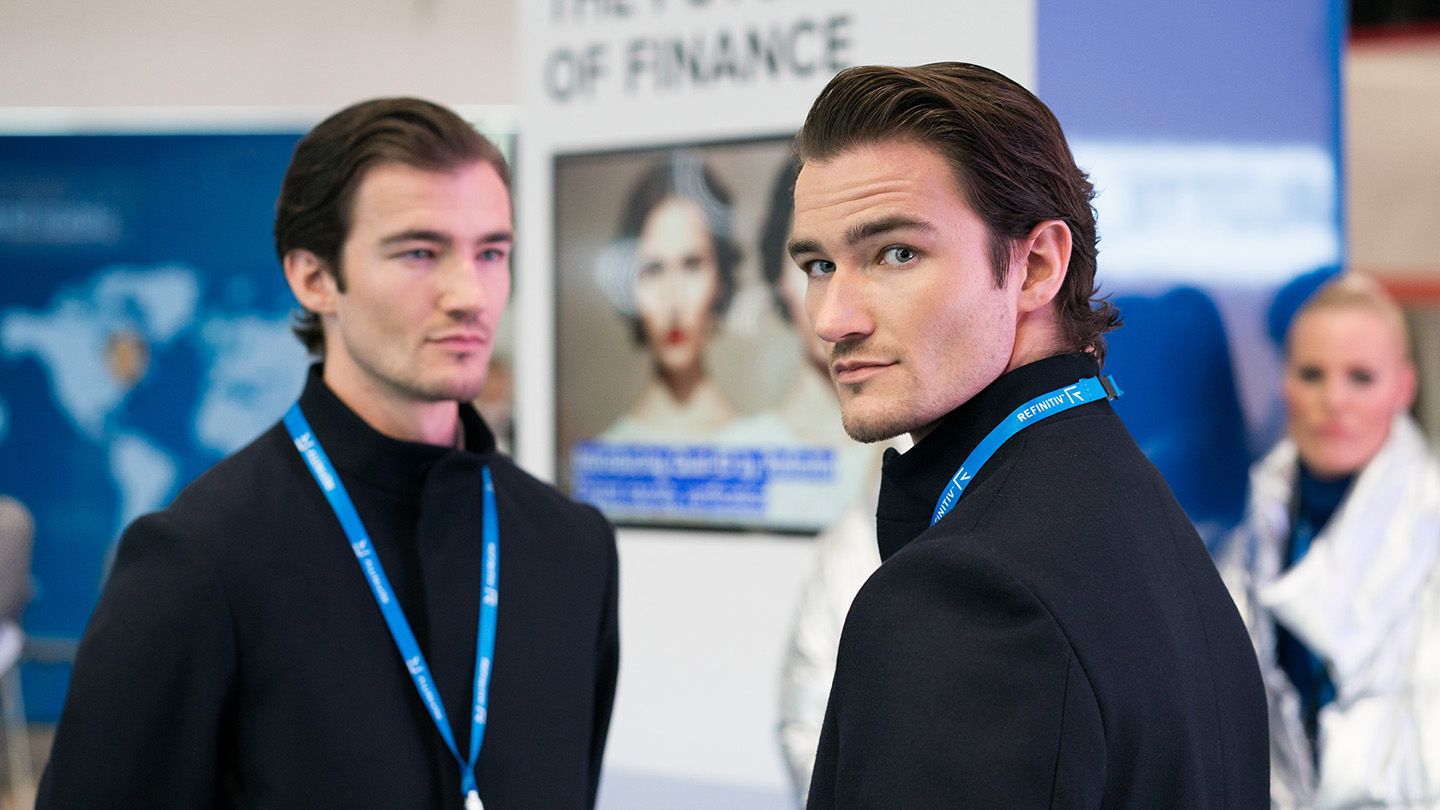 Our strategy was to unite the opposites – digital and analogue – and to bring what happens online into the real world.
To launch the product at SIBOS, a global financial markets forum in London, we designed an event that brought the story of Refinitiv innovation in an unexpected way.
We used a group of identical twins, or nature's own duplicates, as ambassadors for the brand. Dressed identically in Refinitiv blue and white colours, with identical name badges and identical business cards, the Qual-ID ambassadors took centre stage, creating a cut-through experience, just like Refinitiv cut-through technology, building an emotional connection with the brand.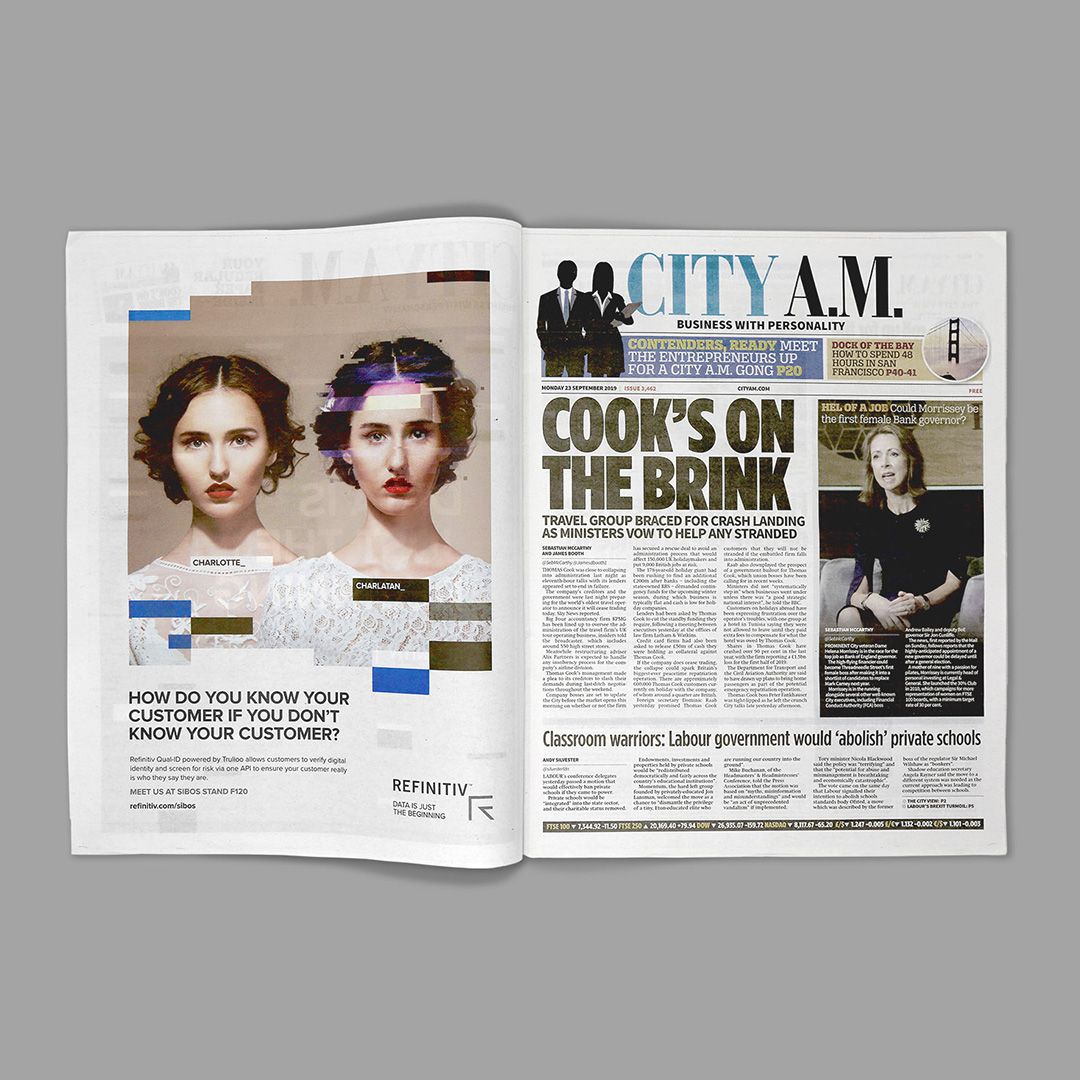 We designed an advertising campaign – a motion ad for the Refinitiv exhibition screens and a series of press ads for the London morning papers to support the launch.