Design Bridge and Partners collaborates with Miller Lite to celebrate fans of NFL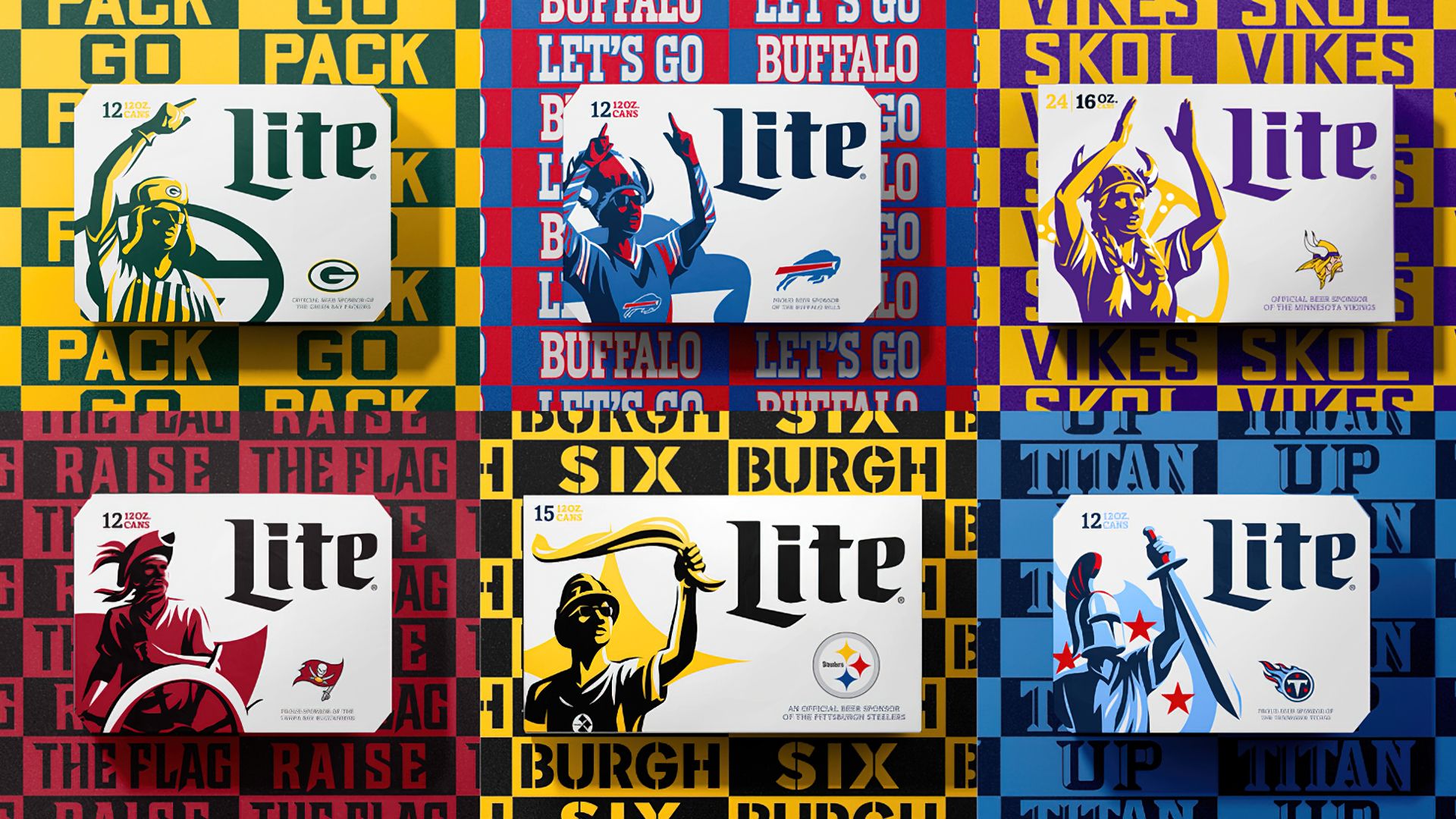 To celebrate the 2021-2022 football season, Miller Lite and our New York studio launched limited-edition packaging to celebrate Miller Lite's sponsorship of select teams within the NFL.
In beer, football sponsorships are nothing new and most brands have a presence and historically rely on borrowed team equities by tapping into the athletes to activate their connection to a team. This season, Miller Lite wanted to do something different and needed to go beyond logo-badging to truly connect to the game's culture.
Football is the fans, and Miller Lite wanted to tap into their passion for the game.
So, our New York Studio used the distinct team typography to bring the local rally cries to life, the packaging depicts mega-fans in all their glory and by wrapping their packs in team colours, Miller Lite embraces the commitment of a true fan.
"Miller Lite needed to tap into the authentic fan—looking no further than the people sitting in the stands, the chants they cheer, the clothes they wear, the passion they show, and the connections they have with one another. Visually, we knew we could capture this passion, whilst also respecting the heritage of the brand and ensuring we showcased Miller Lite's commitment to the game – and the fans."

— Claire Parker, ECD, New York
This year, Miller Lite raises a glass to the fans.